Meet Our Staff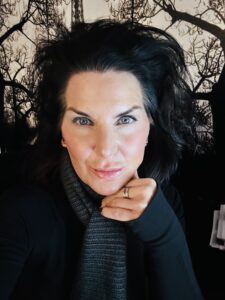 Executive Director
KRISTEN RARING, ESQ.  holds a Bachelor of Science degree in Human Development & Family Studies from the University of Rhode Island and a Juris Doctorate degree from St. Mary's School of Law.  She is an experienced Executive Director that creates strategic alliances with Federal, State, County and local funding sources to effectively sustain, expand and support non-profit services based on need not income.  Prior to coming to The Alcove, Kristen was the Executive Director/Staff Attorney of the Coalition Against Rape and Abuse, Inc. for 20 years, providing residential and non-residential services to adults and children and free legal representation to domestic violence and sexual assault survivors.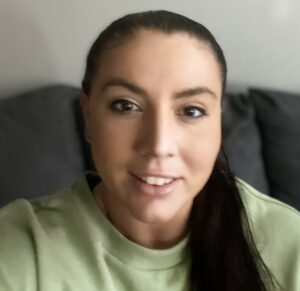 Director of Clinical and Bereavement Services & Therapist
LITA ELLSWORTH, MSW, LCSW is a graduate of Stockton University with a Master of Social Work degree. She also has her Bachelor of Arts degree in Psychology with a concentration in Forensics. She has a background in business management where she realized that the highlight of her work was building, supporting, and guiding her team throughout various life challenges. Lita then changed her career path to better suite her passion and life goals. Lita began her Social Work career interning at The Alcove Center and then volunteering once her internship was completed. She has provided individual, group, and family therapy to children and families while working in psychiatric inpatient settings. She has worked intensely with children and adults who have experienced various forms of trauma, mental illness and developmental challenges. Lita utilizes strength-based approaches while adapting evidence-based practices to meet the individual needs of the Clients that she serves. Lita brings her empathetic nature, leadership skills, and culturally competent practices to The Alcove. As the Director of Clinical and Bereavement Services, Lita oversees the various programs at The Alcove Center such as individual and family therapy, Nights of Service, school outreach services, and supervised/therapeutic visitations.
Trauma Program Coordinator & Therapist
DA'COLE MINCEY, MSW, LSW is a graduate from Stockton University with a Masters in Social Work. Da'cole is actively seeking progression in her career by obtaining her LCSW. She has always been passionate about working with children and families. Da'cole started at the Alcove as a volunteer and made it a goal to become a part of the Alcove staff. As she volunteered as a Group Facilitator she was also a full-time case manager at Atlanticare, in the Partial Hospitalization Program. While employed there she gained an abundance of experience working with children who had a history of trauma and mental illness. Da'cole enjoyed her time there providing group therapy, psychoeducation groups, and expressive arts. Da'cole takes pride in her ability to effectively listen and instill hope into others. As the Trauma Program Coordinator, Da'cole facilitates school groups and individual therapy sessions for children who have experienced primary/secondary trauma. Her calm and inviting demeanor is of great assistance to the children.
  Bereavement Coordinator & Therapist
UNIQUE COHEN, MSW, LSW is a graduate of University of Louisville with her Master of Social Work degree. Unique is dedicated and driven to work with at risk populations in the community and in the workplace setting. She actively seeks to help educate, empower, and alleviate social problems and issues of the Clients that she serves. Unique utilizes her skills and knowledge as a Social Worker by implementing therapeutic practices and linking those in need to various resources. Unique brings to The Alcove years of experience working with children and families in various different capacities, strength-based approaches, and evidenced-based interventions. As the Bereavement Coordinator Unique facilitates our Bereavement groups in local schools as well as in the agency. Unique also oversees the Supervised Visitation program where she works closely with families to enhance familial bonds and relationships.
Community Outreach & Supervised Visitation Coordinator
CALLI VOTTA, MSW is a graduate from Stockton University with her Master of Social Work (MSW) degree with an elective track in clinical and is currently preparing to get her LSW licensure. She also has a Bachelor of Arts degree in Psychology. Calli is passionate about advocating and empowering all individuals, families, groups, and communities. She started as an intern and was determined to continue at the Alcove. While working towards her MSW, Calli was an active member in engaging with communities by raising donations to help the Atlantic City area, promoting workshops, and continuing to work with all populations. As a Community Outreach and Visitation Coordinator, Calli facilitates school groups for children in at-risk populations and oversees the Supervised Visitation program where she works with families to enhance familial bonds.
 Executive Assistant & Client Coordinator
AMBER CEDEÑO is the welcoming voice that you hear when you call The Alcove. Amber is an asset to The Alcove as she maintains databases, organizes fundraising events, and provides information & support to clients and families regarding our services.  Amber's professional background includes experience in healthcare management, medical billing, consumer services, and other clerical duties. Amber actively advocates for client services & overall well-being as she links them to services that they may benefit from within the community. Amber has a natural gift to connect with those she comes in contact with. Amber has a heart of compassion for anyone she encounters whether it be in her personal or professional life.