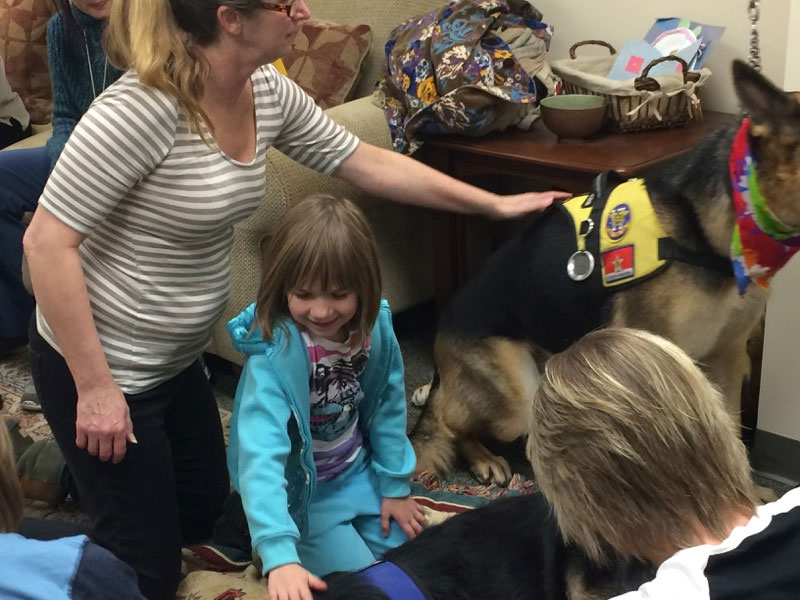 My many years as a facilitator at The Alcove have had a profound impact on me.  It has been a privilege for me to witness the journey of those attempting to navigate the difficult and painful grief journey.  I am honored to be trusted with their stories, their feelings, their memories of their loved ones.  I am grateful to be a part of The Alcove and what it offers…a safe, confidential, caring place for everyone who is grieving the loss of a loved one to not only receive, but to offer; by simply listening without judgment and with total confidentiality.  
My heart to yours.   
Jane
***
My experience at the Alcove has given me an opportunity to work with amazing empathetic individuals who posses an organic ability to support vulnerable individuals in the grief process.  I feel I have grown personally as well as professionally.  It has been an experience I will continually treasure.
Karly
***
I am often asked if I don't become depressed working with grieving families. My immediate response is that I come away from my adult sessions energized and renewed in my faith in the human spirit.  It is amazing to be a part of the love and support that is created from the terrible grief that comes in at the beginning of a session.  It is the shared understanding that creates the willingness to reach out to others no matter what the personal crisis may be.
I feel very privileged to be a part of the group that I work with.  
Kathy
***
Volunteering at The Alcove has helped me deal with grief in my personal life which I have never been very good at.  Helping people deal with death is not something I would have ever imagined myself doing but has turned out to be one of the most rewarding experiences of my life.
Kim
***