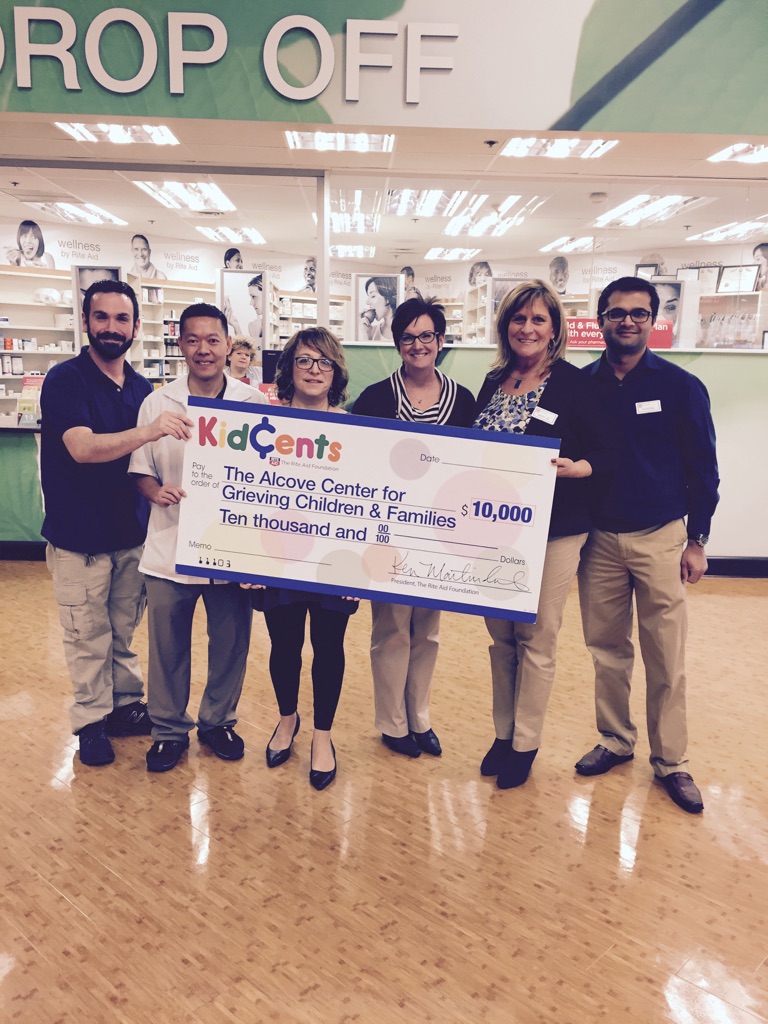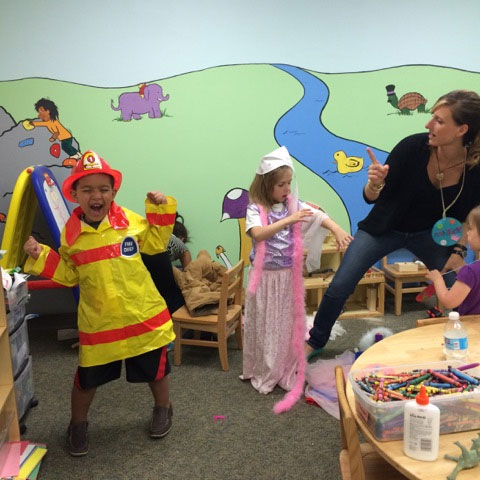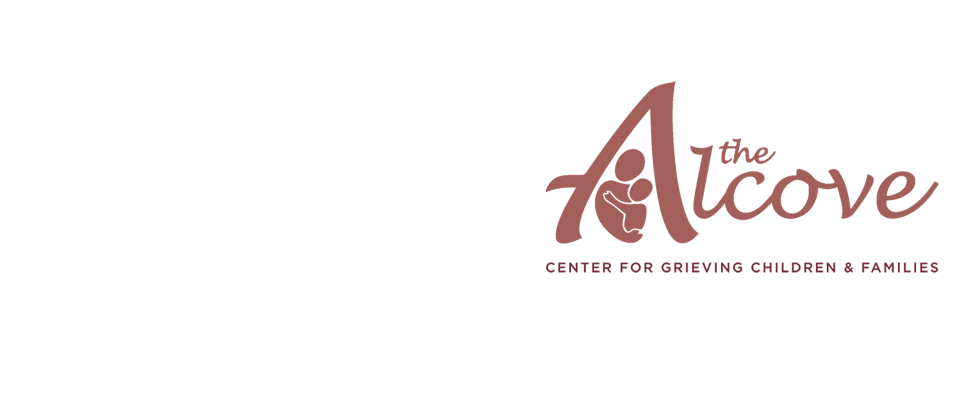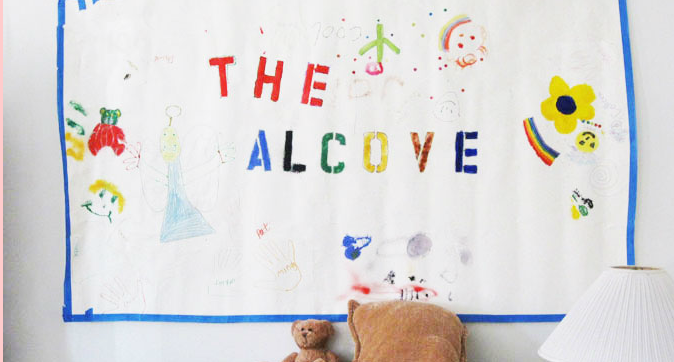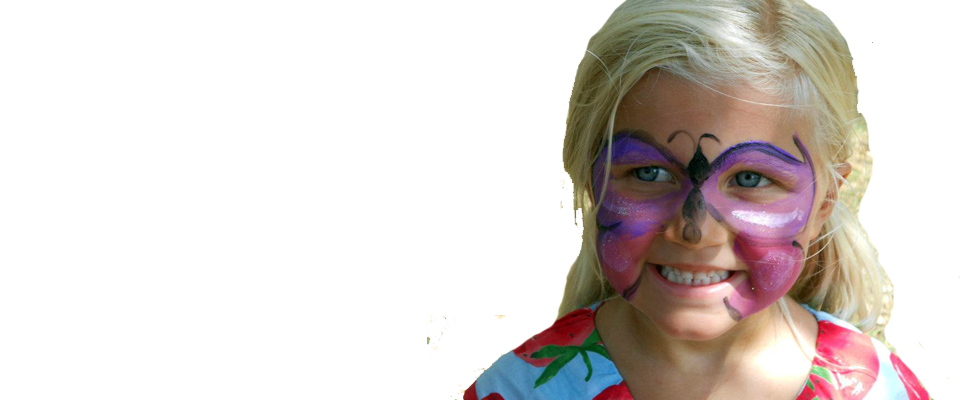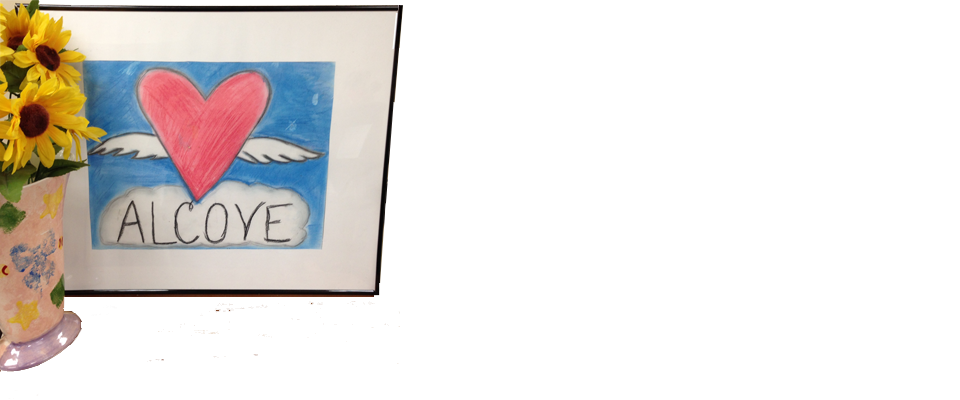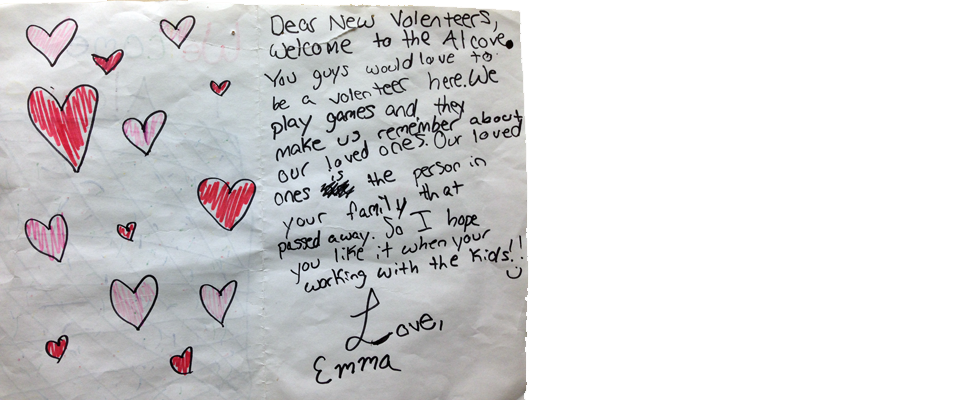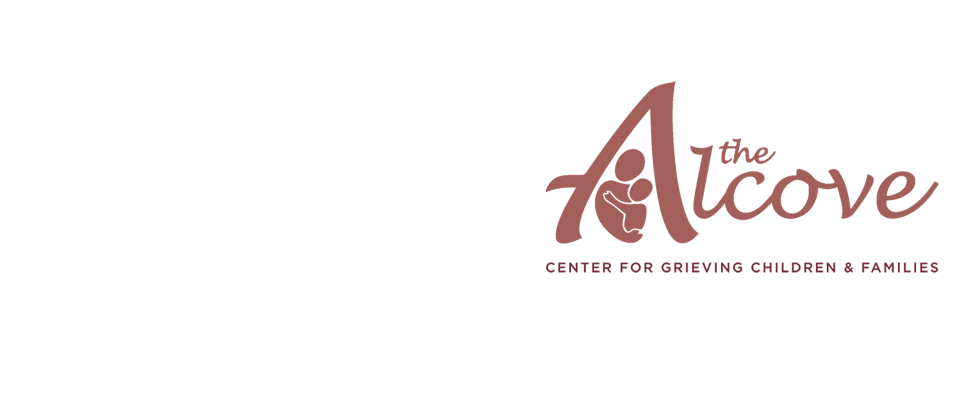 Please join us f
or our 8th Annual
Mary Beth Davis Golf Tournament
May 19, 2021 at Linwood Country Club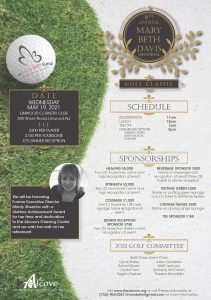 At the Golf tournament, we will also be honoring
former Executive Director and Founder of The Alcove,
Mindy Shemtov, LCSW
for her vision, passion, and 20 years of service to
The Alcove

Please take a second to read a few words from Mindy below:
Dear Friends,
Twenty years have passed since founding The Alcove Center for Grieving Children and Families as the first stand-alone children's bereavement center in the state of New Jersey. Since its founding, The Alcove has worked with thousands of children and adults in five counties. I consider myself fortunate to have accompanied so many people on their grief journeys. I am humbled each day by the resilience of grievers.
During the past four years we have expanded our services to provide therapy to children and families who have suffered traumatic losses. Our school outreach program has provided much needed grief and trauma services to hundreds and hundreds of children attending schools in high-risk districts. We also provided supervised visitations for the Superior Court of Atlantic County.
I have had the privilege of working with staff who are compassionate and kind and truly the embodiment of what it means to be a Social Worker and Administrative Assistants who were fabulous!
I wish to thank the hundreds of volunteers either working with the children, in the Thrift Shop, or administratively, who have taken time out of their lives to help enrich the lives of the children in our community. The success and expansion of The Alcove has been a direct result of everyone who has contributed to this mission. Lastly, I would like to thank my family who have supported me through the many ups and downs that came along with my vision, and who have each contributed in their way to the success of The Alcove.
I thank you all for this most wonderful experience!!! It has truly been a labor of LOVE.
Warmest Wishes,
Mindy Shemtov
The Alcove is here to support you
throughout this unprecedented time.
We are now offering:
Individual Teletherapy for grief, loss, and/or trauma via Zoom
Bereavement Peer Support Groups via Zoom
Littles (3yrs-6yrs) : Thursdays (Biweekly) 4:00pm-5:00pm
Middles (7yrs-10yrs) : Thursdays (Biweekly)

4:00pm-5:00pm
Tweens (11yrs-14yrs) : Thursdays (Biweekly) 6:30pm-7:30pm
Teens (15yrs-18yrs) : Thursdays (Biweekly)

6:30pm-7:30pm
Adults (19 & older) : Thursdays (Biweekly) 6:30pm-7:30pm
In Conjunction with The American Academy of Experts in Traumatic Stress,
We are offering the following groups to support COVID-19 HealthCare Workers
Mondays 10:30am-12pm & Wednesdays 6pm-7:30pm
To attend these healthcare peer support groups, please click
here
to fill out the digital disclaimer.
Please call (609)484-1133 or
Email amber@thealcove.org for more information
About The Alcove
"Transforming Grief and Loss to Hope and Healing"
The Alcove was founded in February 2001 by two area therapists, Pat Smith and Mindy Shemtov, master level social workers. Having years of personal and professional experience with grief work, Pat and Mindy were intensely aware of the need to have bereavement support services for children in our area.
The Alcove began its first group with 6 children and their caregivers in November 2001 one week after receiving the 501 (c)3 nonprofit status. The groups were held in a small space donated by a local church in Somers Point, NJ. In 2003, The Alcove moved into its current location in Northfield, NJ, where we have nearly 3,000 square feet of combined group meeting rooms and office space. In 2011 we moved to our current location expanding to 4,500 square feet of office space in addition to 1,500 sq. ft. for the thrift shop. Each meeting room is decorated age appropriately for the children. Local community members and area school children were instrumental in painting and designing murals for the group rooms. Our facility is designed to be inviting and comfortable to help provide a safe and supportive atmosphere for families to discuss their pain and grief.


The Alcove History
Meet the Board of Trustees
Alcove Staff
Newsletter
Volunteer Opportunities
Contact Us
2019 Sundaes on Sunday




---